Finance
Should you buy gold bullion coins?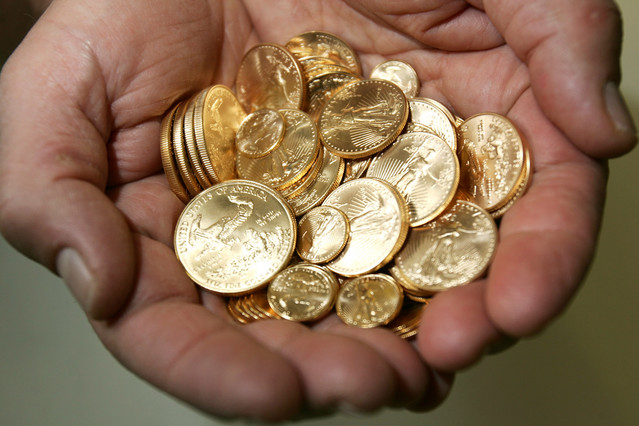 It's been estimated that more than 200,000 tons of gold have been mined throughout history. People have always turned to gold because of its value. They buy gold because it is beautiful to be used in jewellery and certain decorations and as gold coins.
Gold coins make a great investment for a lot of people. Where can you find gold bullion coins that you can buy for sale and what kinds of coins can you buy?
You need to conduct as much research as you can before buying any gold coins. If you look at what is available out there you might find some good deals on the price of gold bullion coins. There are some main things that you need to consider to make a wise decision when it comes to investing in precious metals like gold.
The main consideration for sellers and gold buyers is the spot price of gold. This price fluctuates all the time but you should be able to easily track its movements. Predicting where the price of gold is likely to go can be hard. The ideal thing to do is to buy gold bullion when the price is low and to sell it when it is high. This means that premiums put on gold products like coins matter.
Gold isn't the kind of asset you buy and sell within a short space of time. Gold is better when it is considered as a long-term investment, not something you can get good returns for in a short space of time.
One of the biggest advantages of buying gold bullion is that you don't need to figure out how much pure gold is in the product. Since the price of gold is given in dollars per ounce for 99.99%, gold bullion that is already made up of 99,99% pure gold will be priced as close to the spot price on any given day. You don't have to figure out the gold content or go through converting weight measurements to troy ounces. This makes gold bullion coins easier to buy and sell.
Gold coins were once used as currency but that stopped a couple of centuries ago when countries adopted the Fiat currency method. Gold coins were once used as currency but that stopped a couple of centuries ago when countries adopted the Fiat currency system. Old coins are still prized by coin collectors. The amount of money that collectors will pay for gold coins is a testament to how well gold retains its value. Collectible coins are tricky. Their value is often tied to their condition, history, and demand amongst collectors. They are not so easy to buy or sell. Gold bullion coins on the other hand are easier to trade.
Learn about the type of gold coins you have. Who makes them? What are the marks you should be looking for? What condition are they in? What is the price differential between second-hand gold bullion and newly minted gold bullion coins? Speaking of which, gold can be bought and sold from various dealers ranging from local coin shops to gold bullion dealers. A lot of these gold buyers can help answer any questions you may have about investing in gold coins. Buy gold now. Don't sit on the fence or confuse yourself with all the technical data out there, you. The important thing is that having gold enables you to have a higly liquid asset that you can liquidate in minutes.